RIVER STREET PLACE
BRACEBRIDGE, ON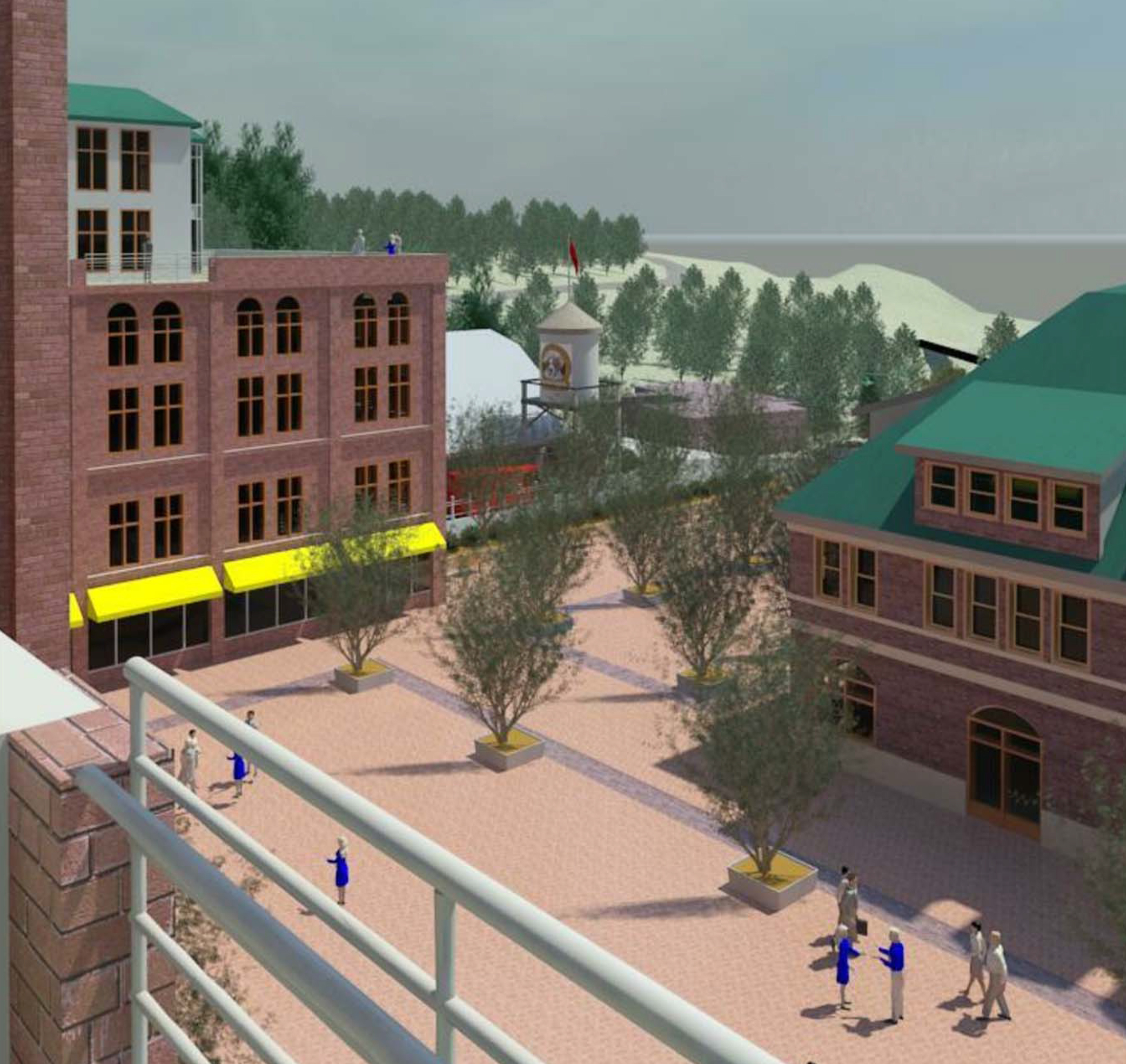 Programming and concept design for a Site Development Study for a 5 acre brownfield site near the downtown business district. Situated between the Muskoka River and the train tracks, this underutilized site was under the jurisdiction of both CN Rail and The Ministry Of Natural Resources.
Extensive consultation with owners as well these authorities plus Town staff and politicians garnered extraordinary support for this development.
Planned uses included Festive Retail, an outdoor Farmers'' Market, a Railway & Logging Museum, Brew Pub and mixed use residential & commercial space all over a 2 level structured parking garage.
The architecture of the concept harkens back to the traditional forms of the very well preserved downtown core of Bracebridge.